The Detroit Light Rail Readies for Groundbreaking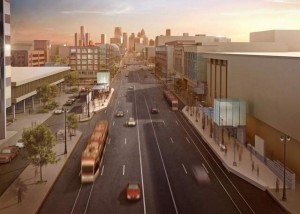 Its finally here! Its finally here!  After years of planning, fundraising and toiling the moment is finally at hand and shovels and jackhammers will hit the ground running this spring.  Considered one of the most crucial redevelopment projects for Detroit, the light rail will tie new center, midtown and Downtown together along the Woodward corridor.  The fully funded private non profit partnership raised almost $140 million and has been planning this since 2008!  There has been many naysayers along the way criticizing the viability and ability of this project to get off the ground; now with all respect and excitement we say to them, "told you so!"  It's a great time to be in Detroit and invest in this great city.
check out the graphics and full story here!
Category : News