The Lorax House Readies for Pre-Lease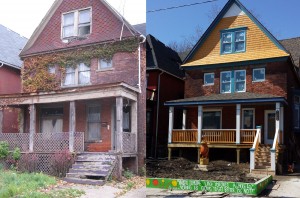 Its been a long arduous year that will soon finally come to an end. When we first got our development on Trumbull there were plenty of skeptics about our ability to bring this rough looking dilapidated historic asset back to life. We got a lot of push back for our decision to quit the suburbs and move our development efforts to Detroit. In life sometimes you just have to push through "the ugly" and see the end product.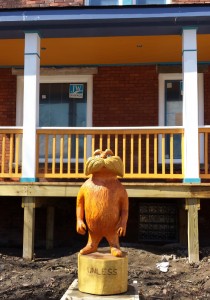 We chose our mural quote, "Unless someone like you cares a whole lot, nothing is going to get better, its not!" because of the simplicity of the message and its close correlation to what is occurring in the city today. I have never seen so many caring people who truly blindly love this city so much that they devote themselves wholeheartedly to it; I am proud to call myself one of those individuals today.  The Lorax House will hopefully be first of so many of those labor of love projects for our firm.
Thanks to the belief of our investor base and our terrific construction crew, what was once a nightmarish looking structure has been transformed into the Lorax House. As a foreign born immigrant from one of the poorest nations in South America I believe strongly that this is the country of limitless possibilities; Detroit is a mirror to the greatness that this great country was founded on and the aspirations it has yet to achieve. As Dr. Seuss and his ever wise Lorax said, "It's not about what it is, it's about what it can become!"
Check our the article on Model D!
Check out a progression of the property here!
Category : News